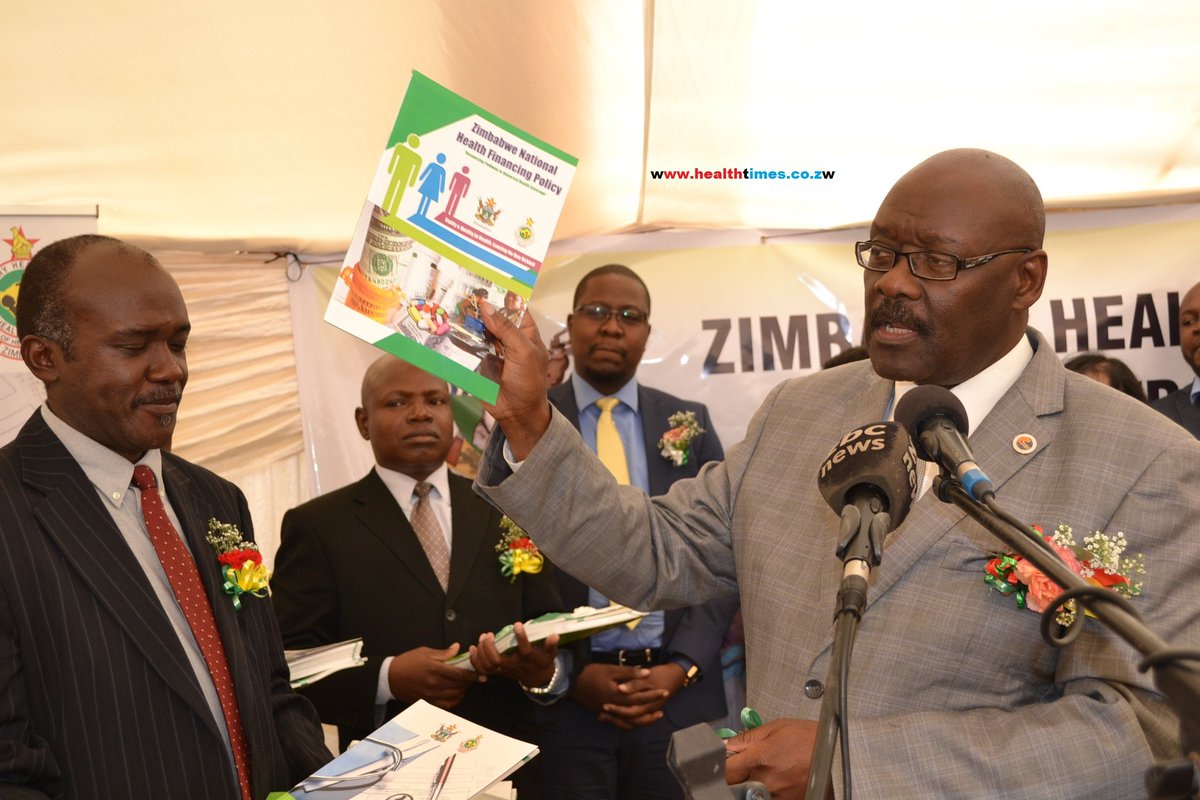 The Minister of Health and Child Care Honourable Dr. David Parirenyatwa recently launched the first ever Health Financing Strategy, which when implemented will increase health sector domestic funding as well as improve access to quality health for all citizens.
He encouraged all stakeholders to be involved and work together in addressing the current and future challenges that hinder health financing in Zimbabwe and to make a Universal Health Coverage a reality for the country.
"As we move towards operationalising this policy, I urge all stakeholders to work together with the Ministry to make Universal Health Coverage a reality for Zimbabwe." said Dr Parirenyatwa.
He said the Ministry has developed the first Health Financing Policy: "Resourcing Pathway to Universal Health Coverage", 2016-20126, to address the myriad challenges bedevilling the health system.
"The Health Financing Policy will address the issue that health insurance covers less than 10% of the population; an out of pocket expenditure of over 39% of all health expenditure leading to financial impoverishment for many Zimbabweans." He said.
Read more...